CASE STUDY: One Tech Group
Transformation from silent expert to thought leader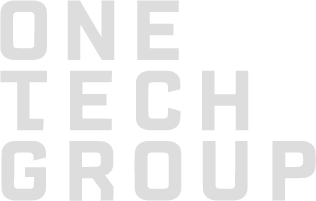 CHALLENGE_
When we started our collaboration, the One Tech Group had already established itself as a leading tech provider in the field of programmatic out-of-home advertising. However, there were only a few experts visible in the field of programmatic DOOH, being able to make the potential of this very specific marketing discipline tangible.
CAMPAIGN_
We gradually built Daniel Siegmund, the founder and managing director of the One Tech Group, as a credible expert by presenting the technologically complex topic of programmatic DOOH in a comprehensible manner through guest articles and interviews. We enriched the content with practical examples from well-known brands in numerous cases.
In this way, we succeeded in establishing Daniel and the One Tech Group as thought leader over several years, with the significance of partners and clients from the media and marketing industry playing into our hands, for example, through cooperation announcements.
Our press work was accompanied by a targeted LinkedIn strategy, which helped us to address relevant companies and decision-makers directly in their field with tailored content to deepen the topics.
RESULT_
In the field of marketing trade media, the One Tech Group is now regarded as a leading service provider and a sought-after contact when it comes to programmatic DOOH. Additionally, we successfully increased awareness of the technology and its possibilities in various industry sectors such as retail and tourism.
Selected news coverage:
CASE STUDY: ZWEI DIGITAL
Using exclusive insights and valuable practical advice to become the leading social agency in DACH
CASE STUDY: NEUROFLASH
Maximum exposure in a highly competitive market - on a small budget